APPLICATION:

\\Basic Info

Name// Manda
Age// 19
Sex// Female
Location// Saginaw Michigan, but in 19 days I'll be located on Mackinac Island MI
Hobbies// Painting, Reading, Road Trips, Photography, doing makeup
Body Mods [Piercings/Tattoos]// I have 3 tattoos + 3 peircings (all in my ears)
Hair Colour// burgundy/black
Eye Colour// Hazel

\\Favorites

Books// Dangerous Angels by Francesca Lia Block
Bands// Save Ferris, Reel Big Fish
TV Shows// the Daily Show, South park, Daria, the simple life
Movies// Moulin Rouge, Ghost World, Chicago, Mean Girls
Colours// pink, purple... actually all colors
Stores// target, walmart, meijer, joann etc.
Person// Steve (my boyfriend) and Sheri (my best friend)
Actor// Alan Rickman
Actress// I can't think of one actually

Word Assoctian//

Whats the first Thing that pops into your head when you hear:

Ice - cube
Fire - works
Hand - job (ha ha,dirty mind)
Foot - cream
Dirty - bird
Clean - sweep
Stupid - head
Brilliant - idea
Pink - drink
Blue - bird
Love - song
Hate - crime
White - light
Black - board
Sweet - and sour
Sour - apple

One last thing...\\

//Do you like anime? It's not my favorite but I really do like YuYu Hakusho

PLEASE INCLUDE 2 PICTURES OR MORE OF YOU!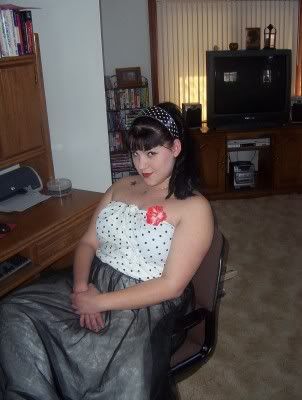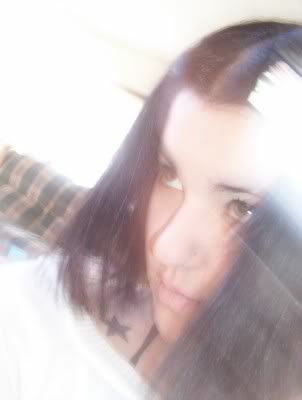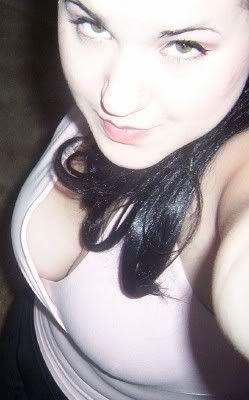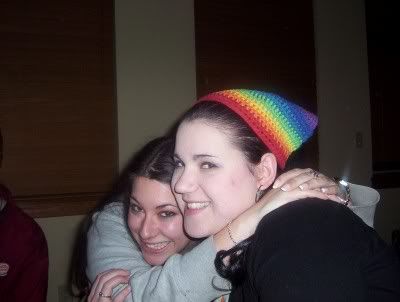 me + my best friend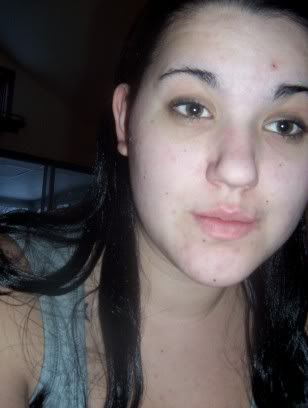 makeupless.